2018 Essay Competition Winners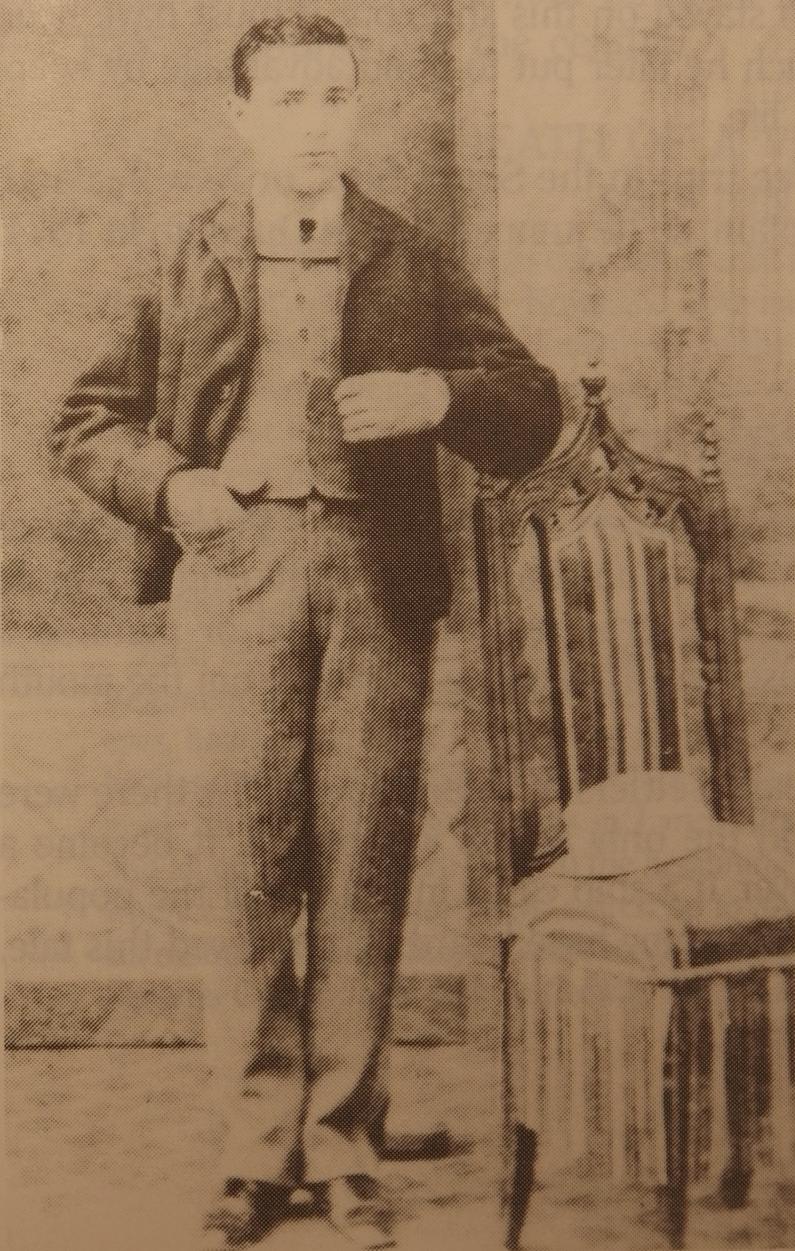 OSA Essay Competition
First Prize
Sara Hall
From Spain to New Zealand: An Immigrant's Story
The wind whirled around me as I ran, one foot after the other. Thud, thud, thud. Then a second pair joined me — faster. They were after me.
Ducking and diving through the alleyways of Mahon, the capital of Menorca, an island off the east coast of Spain. The harbour was near, and I headed towards the water. 'Francisco!' a booming voice yelled. Men from the Spanish Navy were after me. With their footsteps close behind me I realised that I couldn't keep outrunning them. I made a few sharp turns and ducked behind some barrels of olives. I prayed that I would not be found. I had run away from some of the most powerful men in Spain. If they caught me I would be forced to join the Spanish Navy.
The smell of wine and olives surrounded me. At that moment I made the decision. I would sneak on board a trading ship. I watched men loading the various goods, people yelling orders to each other.
When no one was looking I picked a ship and headed towards it. I tried to blend in and walk with a sense of purpose so it looked like I was meant to be there. I climbed aboard the ship, moving quickly but being careful not to trip over the coils of rope that were laid out over the deck. Soon I settled into a good hiding spot behind many barrels of wine and attempted to get myself comfortable. It wasn't long before I heard sails being hauled up the masts and the ship started to move through the water. I knew it wouldn't be long before the Mediterranean, my home of Menorca and my two sisters and parents would be far behind me.
The ship was pitching and rolling now. We were well out into the Atlantic and heading west. I was getting hungry so I crept out of my hiding place onto the deck, preparing myself for what I would say to the crew. I started to shake in my boots and then I started to think rationally. I remembered that these were civilians, merchant sailors, not men sailing with the Spanish Navy. 'What do you want here?' someone asked. I stuttered, 'I'm Francisco Juanico and I'm seeking to escape from Spain.'
'All right,' he said, and then he proceeded to tell me that the ship was headed to North America to the port of New York. I relaxed; they wanted me to work. I was fine with this: my uncle owned a shipyard and I felt at home around sailors and the sea. I had trained as a sailor and I was happy to help out on board the ship in any way I could. After almost six weeks we sailed into New York harbour. We started unloading the barrels and boxes onto the wharf. I must have looked terribly rough because someone on shore gave me clean clothes and a bowl of hot soup. I had nothing to my name, just the clothes on my back. I sat and thought about my situation. I had no money and no possessions. I knew that it wasn't safe for me to return to Spain. I had heard that the American merchant ships were always looking for sailors to head out into the Pacific. So that was what I decided to do. I worked on the barquentine Splendid as the ship's carpenter and made two trips into the South Seas. The voyages were long; it took months to reach what seemed to me like the ends of the earth.
One morning in 1874 I woke up to new sounds. We were almost at our destination, a port in the southern part of New Zealand. The captain called 'all hands on deck.' The little town looked welcoming as we slid into Port Chalmers. I stood on the deck and looked at the sprinkling of houses.
The captain had been a hard man to work with and on that day as the Splendid sailed into Dunedin I made a huge decision. When no one was looking I slipped away and walked alongside the harbour into Dunedin. This was a very different place from New York.
I was 24 with my life ahead of me and my past behind me. I headed to Taieri Mouth and found work as a carpenter, and five years later I was married to a lovely lady called Margaret Shearer.
Francisco Joajin Juanico (1850–1935), my great-great-great-grandfather.
__________
Second Prize
Jemma Gordon
Assisted, Owing Money
Hello — my name is Jane King. I am 14 years old, and this is my story:
2 June 1860
I am with my family about to board the ship Robert Henderson. I am standing next to my younger siblings Adam (aged 12), Agnes and Michael (both aged 9), and Margaret (aged 7). I also have three older brothers, John (aged 16), James (aged 20) and Alexander, as well as four older sisters, Beatrice (aged 18), Mary (aged 22), Isabella (aged 24) and Helen (aged 28). My parents show us the boat we will be boarding; it has three masts and looks daunting and impressive at the same time.
Our luggage consists of four trunks containing all our clothes, bedding, eating utensils and all our belongings that we are allowed to take after they were checked by the boat owners.
All I see around me is industrial smog blanketing the city and these majestic ships. I feel scared of the unknown, especially as we will be leaving the only home I know and living with others we do not know; but I am also excited by the prospect of going to a new home where we will be going to a better life.
All I see is the dark bunks with glimmers of light coming through the top deck giving us a glimpse of the sky. I am with my older sisters as we have been put into the single women's berth, while my brothers are in the single men's berth. My younger siblings are with my parents in the married couples' berth.
My eldest sister has just come to see me, bearing sad news. She held my hand while telling me that my mother had succumbed to a fever and had passed away overnight on 14 June 1860. I then cried and she comforted me, telling me she will look after me and it will be all right. The thought of going to a new land gives us hope. My mother was buried at sea and we all said our goodbyes when she left us, together with another child I did not know.
The trip is becoming a nightmare: the cramped conditions, terrible food and vermin are not pleasant but I have this image of the new land and this gives me hope. I have also met another girl my age called Elizabeth, and we pass the time telling stories, needlework and sharing dreams.
Today is 3 September; everyone wakes to the sound of yelling. At first I thought it was another fight until I heard the word 'land,' and I knew we had made it to a new land called New Zealand. We were docked at a place called Port Chalmers and we were then transferred to this small island due to our boat's having scarlet fever on board. We stayed here for a week and then walked  to town. My brothers with my older sisters helped carry our trunks too. This was a very long walk and my father was talking to my eldest sister saying he was not sure how he was going to pay for our passage here. I was just pleased that we were no longer on that wretched boat, and looking up at the blue skies and hearing the birds sing made this trip worthwhile.
My Dad has been doing odd jobs but he has now a job as a shepherd on this farm with his new wife, and we have a better life than the one we left in Scotland.
_________
Third Prize
Sophie Orchiston (aged 12)
This is the story of a life-changing journey that my grandparents made in 1967. They emigrated from a place where lots of New Zealanders came from originally, England. They lived in a small village called Barrington near Cambridge. It all started when they were newly married. Grandad had just finished his PhD and was applying for jobs. One interview would change his life forever.
Nanny and Grandad had made a deal that whichever job offer he got, they would have to take. The first interview he went to was in Birmingham. On the day, all fingers and toes were crossed in the hope that he would get the job, otherwise their last option would be moving to New Zelaand. The interview was terrible; Grandad's feelings of his not getting the job ended up being correct: he didn't get the job. So it was bags packed and off to New Zelaand. They were leaving behind the place where they were both born and raised. They would now take the trip that would either make or break the rest of their lives.
As they walked down to the end of the wharf, there stood the gleaming black ship that they would call home for the next six weeks, the MV Rangitane. The last goodbyes were the ones that brought tears to their eyes. But through the tears they saw adventure and excitement. Going on the six-week boat voyage with a son ten months old would be a struggle. As they climbed aboard the ship there was no turning back; their little family was off on a big adventure.
Soon after they had set sail they had to pass through the Bay of Biscay. It is known for its bad weather. For them this was the scariest part of the journey: rough wind and huge waves. My Nanny recalls: 'we could see a Russian tanker on the horizon. One minute it was there, then the waves got so high it was gone.' But the trip wasn't all bad. They stopped off at Curacao, off the coast of South America, the Panama Canal, and passed through the beautiful islands of the, Galapagos. They say that the most memorable part of the journey was stopping at Tahiti and lying in the hot sun on the beach and snorkelling amongst the fish and coral.
Six weeks might as well have been six years. But one fateful day their journey came to an end when they arrived in Wellington, New Zealand. When they first set foot on New Zealand ground their journey was just beginning. The same day they arrived they got on a plane and flew to Dunedin. It took a while for them to settle into New Zealand as they had no friends so, they were rather lonely; but once they got to know people and make friends, they started feeling more welcome.
Many years later, Grandad visited the University of Birmingham, the place where he had been interviewed for the job that he didn't get. He found out that the person who did get the job had died because of the asbestos that was in the office Grandad would have had. So luckily he didn't get the job, otherwise he might have died.
Nanny and Grandad had three more children eventually, and each of them had three children of their own, so there are plenty of grandchildren to tell their story to.
Two years ago they marked the 50th anniversary of their arrival in New Zealand. It was an amazing celebration with a cake that looked like the MV Rangitane. All their amazing friends that helped them settle in had come. It brought back all the memories of the incredible, life-changing journey they had made here, to Aotearoa.