Tuesday Club for September - What Happens Behind the Scenes?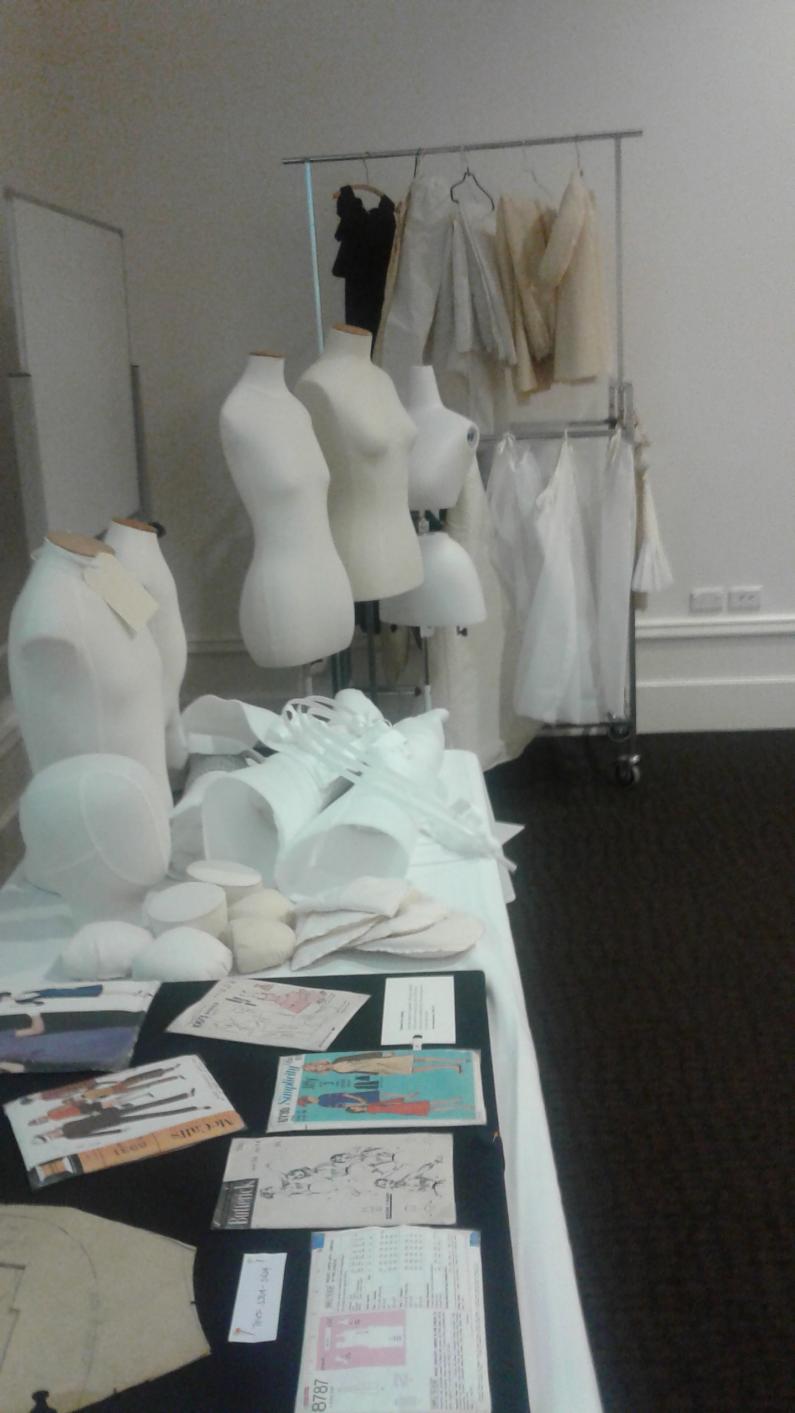 Last month's Tuesday Club was a fascinating insight into some of the behind-the-scenes work for Toitū Otago Settlers Museums' impressive collection of 'Material Culture' including some very beautiful and treasured pieces dating back from before our early settlers began to board the ships to New Zealand.
Claire Orbell, Registrar, gave a step-by-step account of the processes that go in to creating a body form which will display a garment to the right 'style' of the time, often relying on fashion books and family pictures to ensure an integral result.
Claire was able to explain some of the processes of making jackets arms appear full and sporrans appear 'supported' and some of the innovations they have devised along the way to ensure that hats worn fashionably to the side stay on, such was the case with the fashionably worn to the side riders hats of the Otago Mounted Rifles and while Claire was able to show padding sewn carefully to the forms 'head' to hold the hat, we can only wonder at how the originals did not obstruct sight or movement as they were used in the field. It was wonderful to see original photos of the riders with the hats on leaping about it their horses and such details bring to life the collection beyond the Museum.
Fiona McLaughlan expanded the topic by detailing some of the special volunteer projects and collaborations with groups such as the Otago Embroiders Guild who have helped with work on samplers and the textile collection. It was apparent that the "Material Culture" exhibit is the collective result of some very worthy volunteers who have made it the success and fabulous resource that it is today through much hard work, research and ingenuity and for that, we are most grateful.
A top-rate Tuesday Club, we hope you made it, if you missed out and would like to become more involved, contact our office so that you can become a member and receive a discounted entry and a monthly 'heads-up' on what's on through our E-News.
Tuesday Club is on every second Tuesday of the Month – OSA Members pay a gold coin, non-members $5. Becoming an OSA Member is easy – contact us here through our site or download our membership form to join us.