OSA Book Launch - Ian Dougherty's Dunedin: Founding a New World City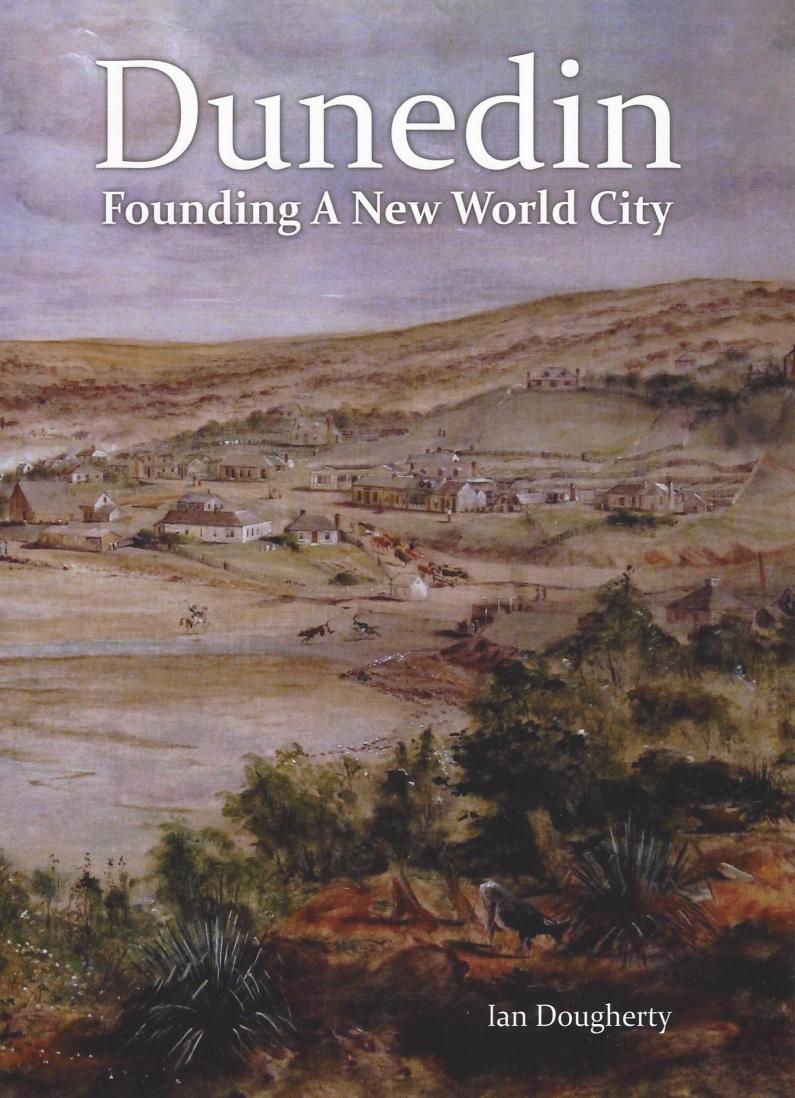 Dunedin historian Ian Dougherty's new book, Dunedin: Founding A New World City, is the latest publication to be supported by the Alfred and Isabel Reed Fund, administered by the Otago Settlers' Association.
The book was launched by OSM stalwart Dr Dorothy Page at a function organised by the Association and the Toitu Otago Settlers Museum in the Josephine Foyer on 15 November.
Ian told the function that he wanted to re-tell the story of the founding of Dunedin for contemporary readers, while taking advantage of research carried out by himself and others since previous long-out-of-print versions of the story were published, and to make greater use of colour images, some of which have not previously been reproduced, or not in colour.
When it came to providing illustrations, Toitu had it covered – literally – inside and out.  The book's outside cover features John Thomson's stunning 1856 oil painting of Dunedin from Bell Hill, which adorns one of the Museum's exhibition walls, while the inside cover shows some of the portraits in the Smith Gallery.
The book also makes extensive use of other illustrations from the Museum's collections, along with diaries, journals, letters and reminiscences.