Knitworld Knitters Group for "Womans' War" effort.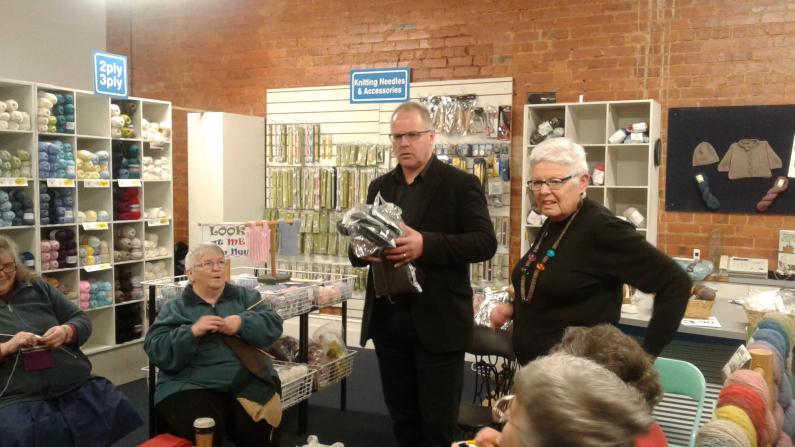 The Otago Settlers Association President Susan Schweigman and Curator of Toitū Otago Settlers Museum Seán Brosnahan enjoyed a special morning tea with the Knitworld Knitters Group of Dunedin recently. Susan and Seán collected the knitting very kindly donated to the Museum by the group for the Woman of War Exhibition, an upcoming display which will include the items made from some of the original patterns especially adapted for war from Lady Liverpools Knitting Book– such as the Soldiers Shooting Mittens and the gloves with gauntlet sleeves.
Mr Brosnahan will be speaking at the OSA's AGM on Thursday night and we look forward to seeing you all there to hear about this amazing time in our regions' history.